Hybrid cannabis is a plant that has a combination of two or more types of cannabis. The two main variants of cannabis used are Sativa and Indica. Indica strains are known for their sedating properties, which are useful for people with chronic inflammations, insomnia and cancer patients. Sativa, on the other hand, is mostly used to boost energy and for medical purposes. Cannabis that has been hybridized from both Indica and Sativa have outstanding characteristics such as sweet fragrances, high THC levels and high yields. Additionally, they have a high germination rate.


Hybrid cannabis can be used to treat several medical conditions such as epilepsy, Parkinson's disease, fibromyalgia and Alzheimer's disease. The hybrids can also be used to relieve menstrual cramps muscle spasms and mental conditions such as anxiety and depression. It is not easy to pick out the best hybrid cannabis, especially for first-time users, since there are many marijuana hybrids sold in the open market. There are many characteristics to factor in when settling on a cannabis hybrid strain. Below is a list of the best cannabis hybrids:
Blue Dream
Blue Dream is among the most popular strains in the United States. It is known for its 21% THC levels. This marijuana strain originated in California by blending Blueberry Indica with Haze Sativa. The blending can explain the berry scent in Blue Dream. It does best when grown indoors and becomes fully matured within ten weeks.
Another thing that makes this strain so popular among users and growers is its unique and great daytime high. The users are guaranteed a pleasing experience from its sweet smell and well-balanced flavor when smoking from a weed vaporizer.
Features
Vanilla, Berry and Earthy scent
80% Sativa and 20% Indica
Flowering begins in 9 to 10 weeks
Plants grow to a height of 47-67 inches
Produces 21 ounces of cannabis per square meter
Pros
It has a sweet vanilla and berries scent
Easy-going high
Perfect for depression, anxiety and headaches
Cons
Can result in mild headache when consumed heavily
Berry scent attracts parasites when grown outdoors
---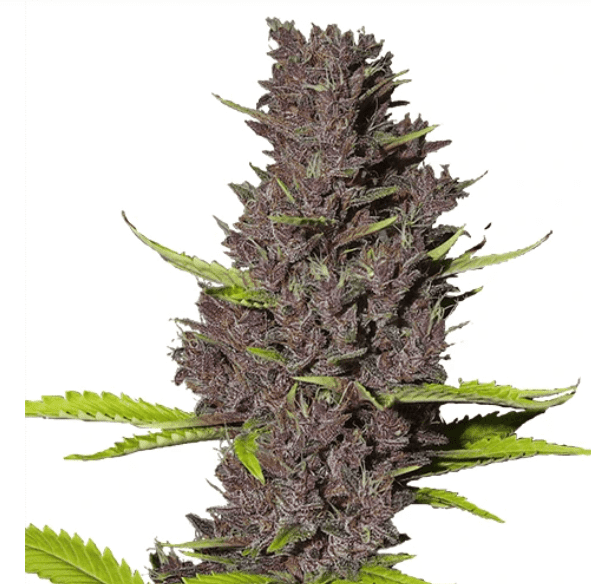 Gorilla Glue
Gorilla Glue is the best option for anyone who is searching for high-end stock. The strain was made by blending three strains, which are Chocolate Diesel, Chem's Sister and Sour Dubb. Gorilla Glue can be used by anyone, with or without experience. The interesting thing about this marijuana strain is that it can be grown both indoors and outdoors.
The high THC levels in Gorilla Glue combined with the sour and earthy-sweet taste make this strain an excellent pick to unwind after a long day. Many people also prefer to use this marijuana strain when baking edibles because of its complex flavors.
Features:
50% Sativa and 50% Indica
It takes 8 weeks to fully mature
Has 26% THC levels
Good in relieving headaches, depression and stress.
Pros
Can grow well both indoors and outdoors
High THC levels (26%)
It is easy to grow and thus a good choice for starters
Cons
---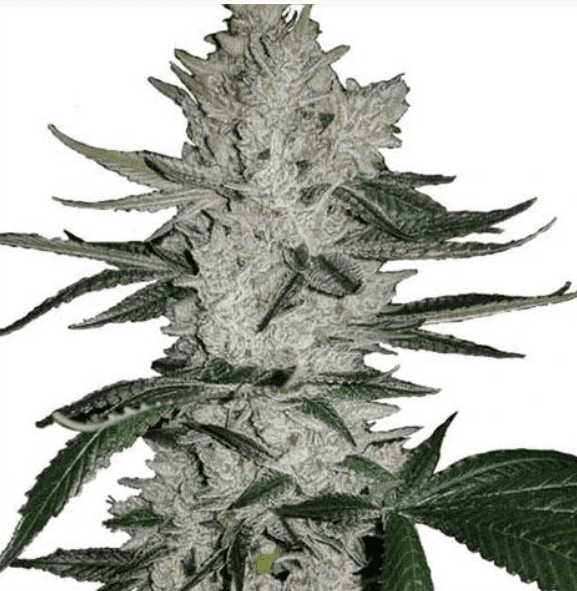 ---
OG Kush
OG Kush has gained popularity among consumers and farmers, thanks to the mix of pine and lemon flavors and a powerful buzz. With high Indica content, this hybrid weed strain is the best for anyone looking to relax totally after a hard day. OG Kush can go a long way in dealing with migraines, stress and ADHD.
The strain guarantees decent yields when grown under favorable conditions. It is among the most straightforward marijuana hybrid strains to grow. For beginners, the strain can at times be too intense, but its herbal flavors and powerful buzz make it worth to try.
Features:
Flowers take 8 weeks to mature
Has 19% THC levels
25% Sativa and 75% Indica
Must grow in a sunny environment or indoors
Pros
Produce high yields when grown indoors
High THC content
Provides Euphoric high
Cons
First-time users may struggle with dizziness and lethargy
The plant suffers mildew, bugs and diseases when grown outdoors
---
White Widow
White Widow is known among the experienced growers to be among the top hybrid weed strains. The strain is so common that some growers have crossed it with other well-known strains. Although you can easily grow White Widow, the final product is not easy on beginners. A popular belief has it that this marijuana strain can increase your energy and creativity. This strain is a must-have for a rational grower. The difficulty in cultivating it, however, discourages many beginners.
Features:
It has a woody and earthy flavor
High THC level of 26%
40% Sativa and 60% Indica
Flowers take 9 weeks to fully mature
Pros
It can be grown easily
Relaxing high
Recommended for those experiencing anxiety, depression, PTSD, and ADHD
Cons
Not the best option for first-time users
Growing outdoors can be challenging
---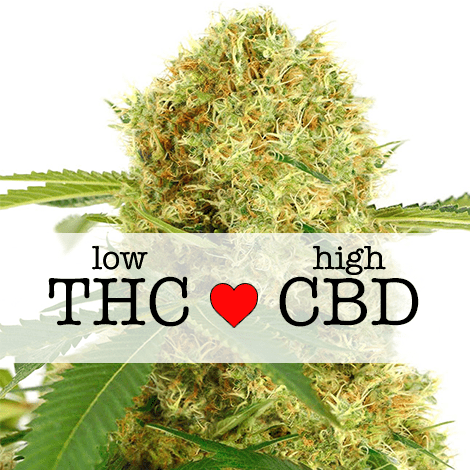 AK 47
The AK 47 strain is a mix of the Afghan Indica and South American Sativa. This cannabis strain has about 20% THC. It is exceptional at helping people suffering depression, stress and lack of appetite. AK 47 is loved for delivering an immediate mood boost. Although susceptible to mold, this cannabis strain is a great option for dealing with physical and psychological disorders, such as stress, fatigue, anxiety and post-traumatic stress disorder.
Features:
Flowers take 8 weeks to fully mature
It is easy to grow
50% Sativa and 50% Indica
Has 20% THC level
Pros
Its high is prolonged than average
Has a spicy and earthy flavor
It's a serial award winner
Can help to deal with stress and fatigue
Cons
---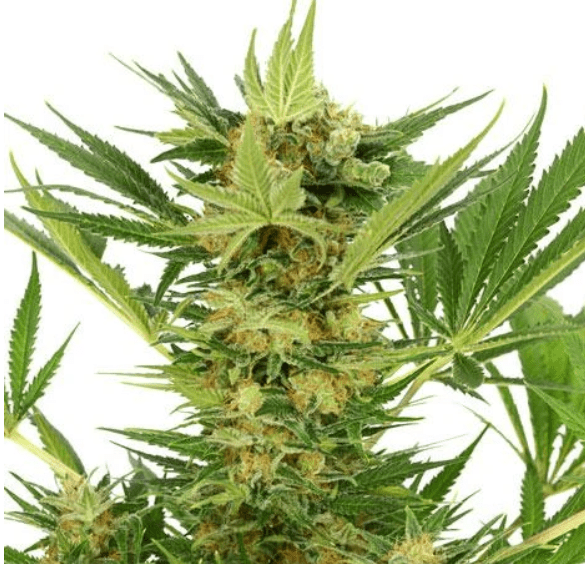 Original Glue
Original Glue is a weed strain crossed between Chem's Sister, Sour Dub and Chocolate Diesel. The strain is popular for its attractive chocolate, pine and Diesel flavor inherited from the parent strains. It has a high THC level of 30%. This potent hybrid strain will also deliver a heavy-handed relaxation and euphoria that leaves you feeling "glued" to the couch.


Original Glue is a good option for treating depression, insomnia, PTSD, restless leg syndrome, seizures, anxiety, lack of appetite and moderate headaches. The strain may not be the best choice for anyone looking for a creativity-inducing high. It produces high yields when grown both indoors and doors.
Features:
Need dry and sunny conditions when grown outdoors
High THC content of 30%
Has a relaxed, sleepy and happy effect
Can grow up to 78 inches high
Flowering takes 7 to 12 weeks
Pros
Can be grown both indoors and outdoors
Has a high THC content
Can be used to deal with insomnia, depression, anxiety, PTSD, lack of appetite and headaches
Cons
Prone to parasites when grown outdoors
---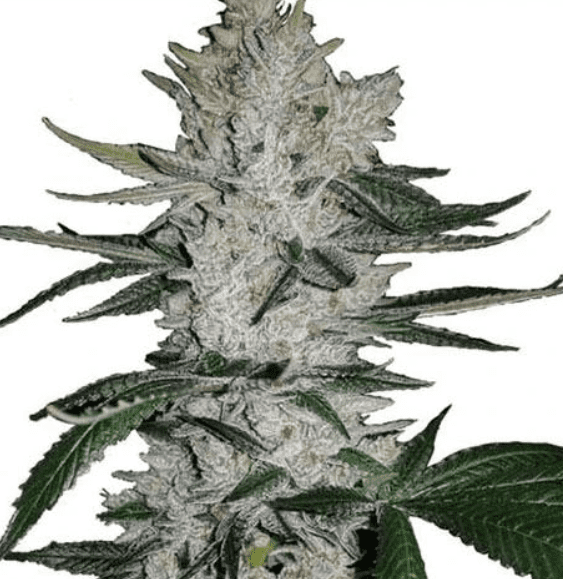 Gelato (Larry Bird)
Gelato is hybridized from the Thin Mint of Girl Scout Cookies and Sunset Sherbet. Larry Bird in small doses aid in relieving stress, reducing seizure activity, reducing nausea, inducing appetite and fighting insomnia. However, new users of Gelato find it too strong, and its euphoria effects can be overpowering.
Features:
45% Sativa and 55% Indica
24% THC content
Less than 1% CBD
Requires humid and warm conditions when grown outdoors
Pros
Has a sweet blueberry fragrance
Has a high resistance to diseases
Cons
It is difficult to grow for first-time growers.
---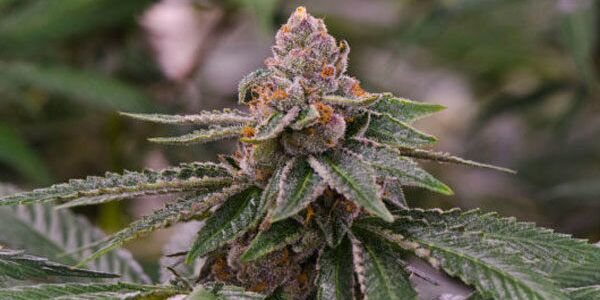 Jack Herer
The Jack Herer hybrid strain is a medical marijuana strain. Its therapeutic benefits are what make the strain good to recreational users. They also prefer it because of its light-headed euphoria and long-lasting high. It has a rich genetic background that gives rise to different variations. Each phenotype bears its unique effects and features.
This hybrid Sativa strain is also preferred by many growers. In controlled environmental conditions, you can get yields close to 18 ounces from each plant. It has a lemon taste and an appealing spice. The strain also gives off a pine flavor when smoked.
Features:
60% Sativa and 40% Indica
Has about 20% THC levels
18 ounces yields of marijuana from each plant
Can be grown both indoors and outdoors
Pros
Long-lasting high
High resistance to pests and diseases
Curative medicinal properties
Cons
Not recommended for unskilled growers
---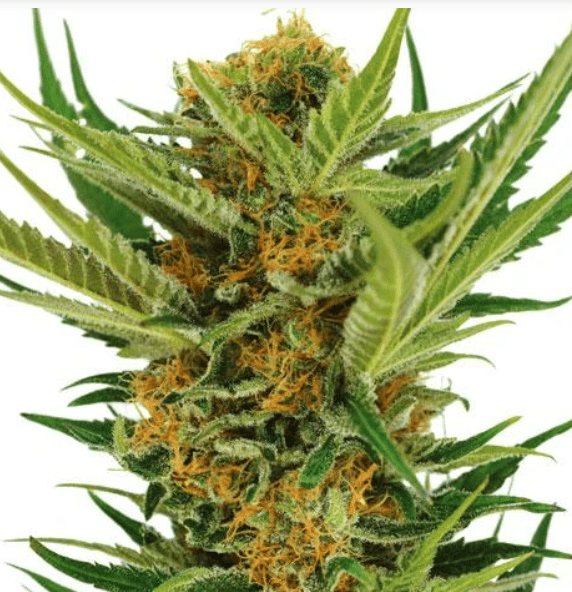 Sour Diesel
This strain is named from its diesel-like aroma. It originated in California in the 1990s. Sour Diesel is among the top hybrid strains there is in the market. It is known to be fast-acting with a blend of 60% Sativa and 40% Indica. As such, it gives you a balanced high at any time.
When it is planted under the best environment conditions, the strain can yield up to 16 ounces. It does best under dry and sunny conditions, making it possible to be grown indoors. Sour Diesel has almost the same positive side-effects as the other marijuana strains. Moreover, the medical community prefers it because of its long-lasting effects.
Features:
60% Sativa and 40% Indica
20% THC levels
Flowers take 10 weeks to mature
Tall plant structure
Pros
Relieves fatigue, stress, pain and anxiety
Resistant to pests and diseases
Fast and long-lasting high
Cons
Not advisable for first-timers.
---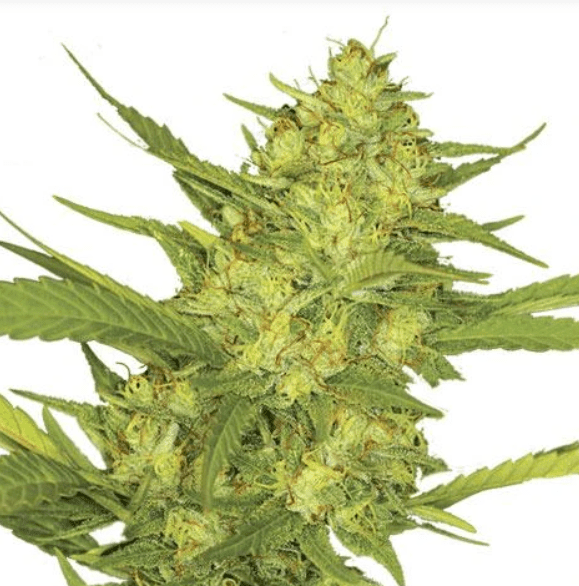 Cherry Pie
This hybrid strain has a sweet aroma which is close to that of a fresh cherry pie. It has around 23% of Tetrahydrocannabinol levels. It is easy to grow this strain both outdoors and indoors. While growing it outside, you should ensure it gets enough sunshine and warmth. Also, always keep the humidity low when it starts to flower.
This hybrid strain is perfect for relaxing, relieving stress and also helps in the management of chronic pain. It also helps in improving an individual's appetite. For these reasons, it has been recommended to be used in the medical field.
Features:
20% Sativa and 80% Indica
Flowers mature in about 8 weeks
Can yield up to 17 ounces per cannabis plant
It has a flavor that resembles a cherry pie that has been freshly baked
2% Cannabidiol
Pros
Highly resistive to diseases and pests
Good daytime smoke
Gives a relaxing and euphoric high
CBD levels make it ideal for medical use
Cons
Requires a lot of care during growth
May cause headaches and anxiety
---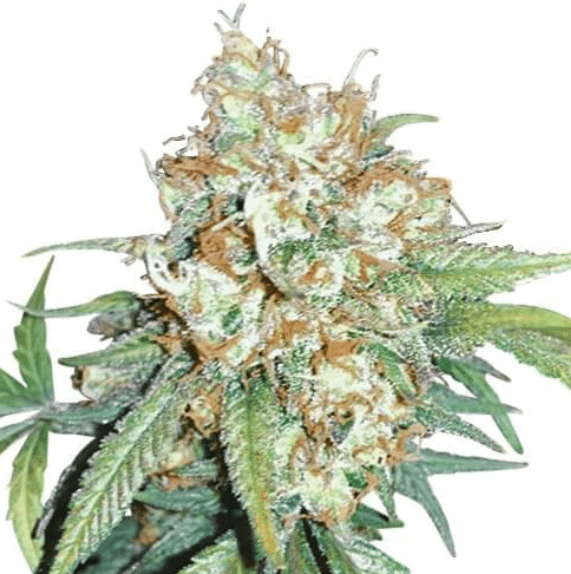 Chemdawg
Chemdawg hybrid strain is the parent to the most common hybrids in the market. This hybrid strain offers a great potent smoke due to its high THC content of about 26%. It is also suitable for experienced growers. It has excellent yields when grown by an expert and under favorable conditions. It is also the favorite for most experienced farmers.
Features:
20% Sativa and 80% Indica
Flowers mature in about 8 weeks.
A 3 by 3 piece yields about 15 ounces
Does best indoors
Has a pungent diesel scent
Pros
Gives a powerful high
Boosts creativity
Useful in the medical field
Cons
Can be a problem to first-time farmers
Potent for first-time smokers
---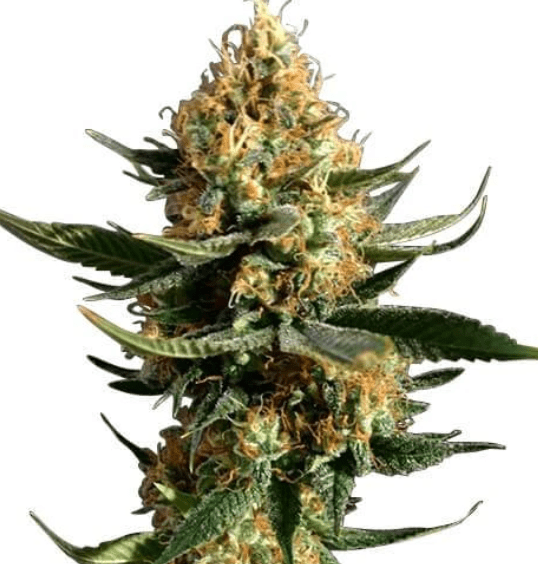 LA Confidential
The LA Confidential strain is straightforward to grow and has high THC levels of about 25%. It is ideal for relaxing and relieving stress because of its calming high. The strain is also used for managing chronic pain. LA Confidential is among the best strain for the treatment of various conditions, among them relieving pain. First-time smokers should handle it with care because it is highly potent.
Features:
20% Sativa and 80% Indica
Tall plant structure
Highly potent
Thrives both outdoors and indoors
Flowers mature in about 8 weeks
Pros
Has an earthy smell
Helps in relieving pain
Has a calm and euphoric high
Cons
Requires a lot of care during growth
---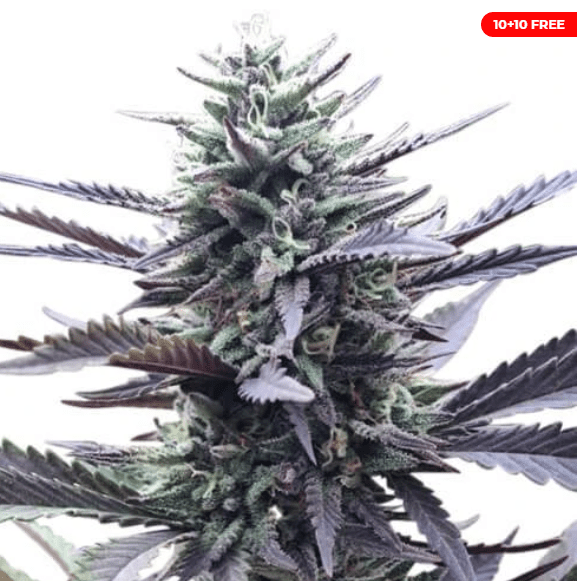 Wedding Cake
The wedding cake hybrid strain is an Indica dominant that is popular for its euphoric and relaxing effects. It has an earthy peppery flavor. Wedding Cake is also referred to as Pink Cookies and is a phenotype of Triangle Mints. It has a high THC content and should, therefore, be handled with care. It also has a vanilla cake aroma and a sparkling resin.
Features:
Produces a lot of resin
Its buds are pink and purple
Flowers mature in 9 weeks
Pros
High THC content to elevate your moods
Used as a pain killer
Used for medicinal purposes
Used to treat musculoskeletal pain
Good for relaxing
Cons
Causes dry mouth and red eyes
Can cause anxiety and panic attacks
---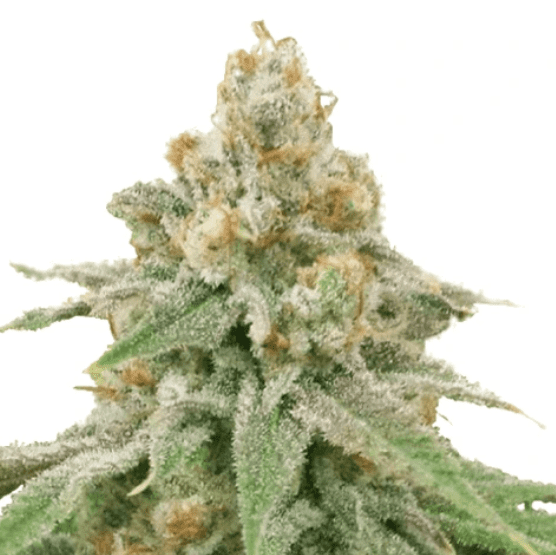 Pineapple Express
The Pineapple Express hybrid strain is a combination of its parents Hawaiian and Trainwreck. It has a fresh apple and mango smell and also cedar, pine and pineapple taste. This hybrid provides a long-lasting high perfect for creative escapes. Its THC level is above 24% and thus providing a clear-headed experience.
It can be grown both outdoors and indoors, but you will have to regulate the temperatures if it's grown indoors. Most growers harvest it after about 60 days after planting. This bud portrays fast flowering and a moderate yield per plant. You should also ensure proper care while growing this plant.
Features:
Tall plant structure
Has a fresh mango and apple smell
Has a pineapple, cedar and pine taste
Pros
Provides a gentle and smooth bodily relaxation
Eases physical stress
Provides a clear-headed experience
It helps in stimulating an individual's appetite
Provides a euphonic and happy high
Cons
Causes dry mouth
Causes a paranoid attack
Causes dry eyes
---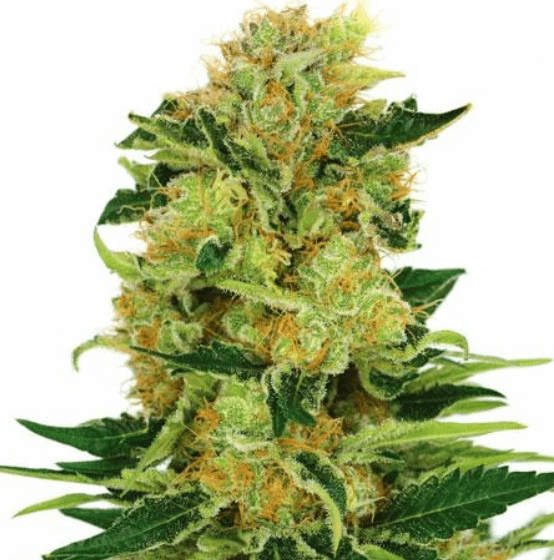 Platinum GSC
The Platinum GSC hybrid strain was formerly called Platinum Girl Scout Cookies. It is a combination of its parent strains, OG Kush and Durban Poison. This strain can be grown both indoors and outdoors but thrives well in a dry Mediterranean climate. When smoked, it provides a happy and euphoric high.
Features:
Medium height structure
Flowers mature in about 8 weeks
17% to 28% THC levels
Highly resistant to disease and pests
Does well in a Mediterranean climate
Pros
Helps in managing chronic pain
Provides a head and body high
Relieves stress
Provides a brain and body balanced high
Helps to relieve headaches and depression
Cons
Causes dry mouth
Causes a anxiety attack
---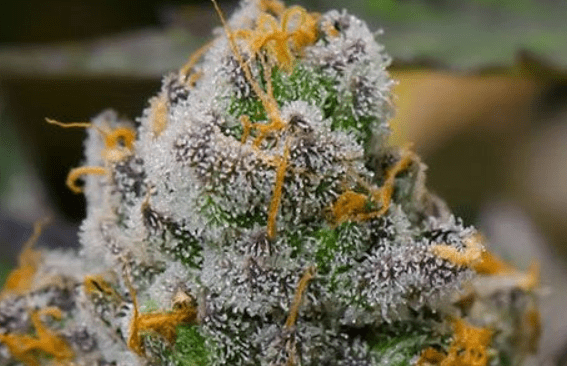 Each hybrid weed strains are exceptional, giving a different type of high and treating various medical conditions. Moreover, discovering cannabis effects is a matter of trial and error since everybody's experience is different. Beginners who may not know how cannabis makes them feel are advised to start with hybrids. Hybrids work well for medical cannabis patients who are looking for balanced cannabis effects that they can tolerate throughout the day.
A lot of research is underway to come up with better cannabis hybrids as we gradually continue to learn more about cannabis strains every year. How you feel after using a cannabis hybrid depends entirely on the terpene and cannabinoids content of the dominant strain in the hybrid. Before settling for a hybrid strain, keep in mind the differences between Sativa and Indica strains of marijuana as each has its unique effects.